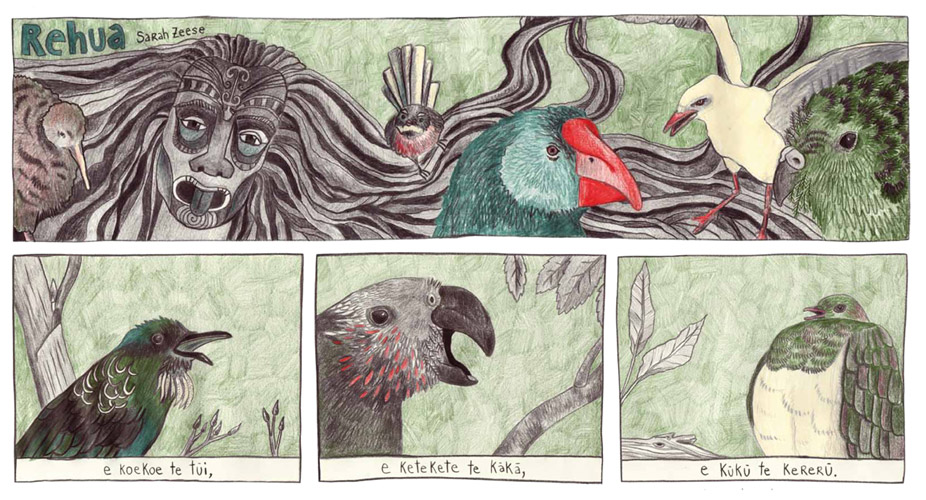 Rehua
Comic
The tūī sings, the kākā chatters and the kererū coos.
Das Māori Sprichwort bedeutet direkt übersetzt:
Der Tui singt, der Kaka schnattert und die Kererū (Maori-Fruchttaube) gurrt. Hauptcharaktere dieser Redewendung sind drei neuseelandtypische Vögel und es heißt soviel wie "Wir Alle haben unterschiedliche Eigenschaften".
…Und wenn alle gleichzeitig loslegen, macht das ordentlich Krach.
Erschienen in der ersten Ausgabe des LUKS Magazins "unglaublich laut!" (2012).
Format: 42 x 29,7 cm | Material: Buntstift, Aquarellstift